I'm so excited! Why? Because last week 32 "Measure Me Dolls" were born in the first-grade classes at Tower Hill School in Wilmington Delaware. And Ms. Bobbi stitched each one of them with lots of love.
The "Measure Me Doll" project was started by a Tower Hill first grade teacher about 3 years ago. Jill had done the project in another school and wanted to try it at Tower Hill. We fine-tuned the project, eliminating adding birth weight to the babies and found a better pattern that looked more like real babies and we were off and running.
Each doll is the height of the student when they were born. Students choose the fabric (skin tone) and then the dolls are cut by parents and sent to me for stitching. When the dolls are returned, each class spends a day stuffing their dolls, making hair, choosing faces, decorating a onesie, putting on a diaper, and making an identifying necklace with their name for the baby.
After the babies are born, the first-grade classes spend a week doing activities relating to their births and taking care of their babies. It's a great project and I enjoy stitching the babies every year and listening to the kids tell me stories about when they were little!
Scroll down for pictures! You can click each one to view their full size.
Until next time,
Ms. Bobbi
---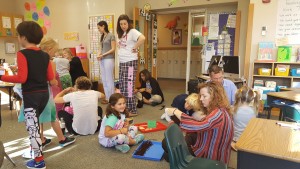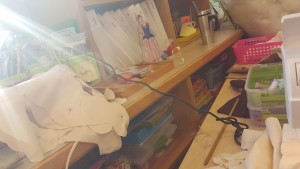 ---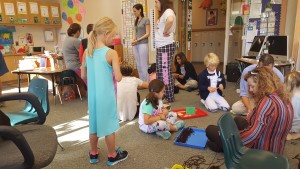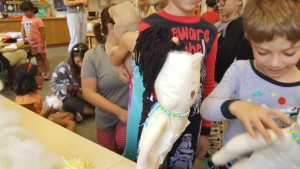 ---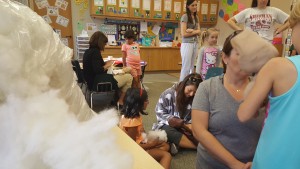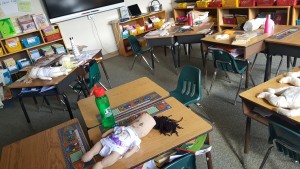 ---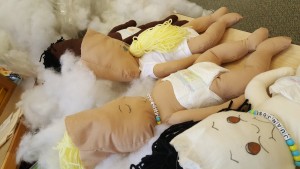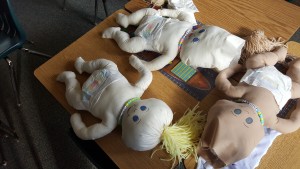 ---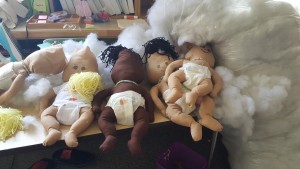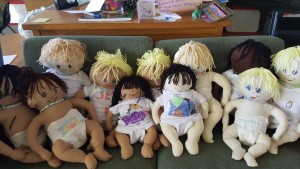 ---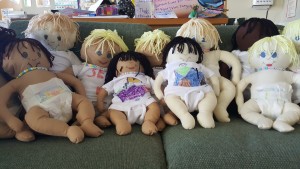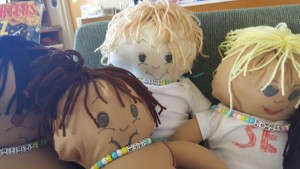 ---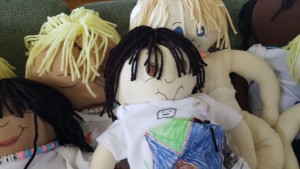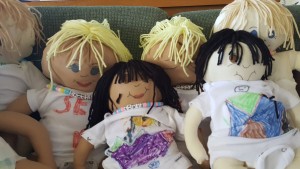 ---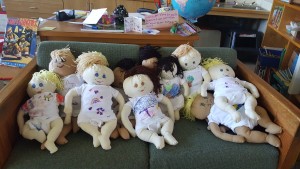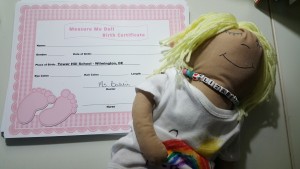 ---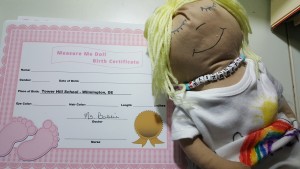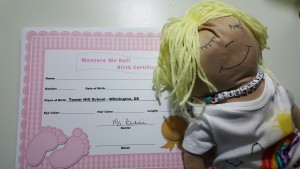 ---