Hello Sewing Friends!
I've been really busy planning, organizing, and making kits for my classes this year! Whew, it's a big job but totally worth it. I want all my sewing friends to have a wonderful and creative year with me stitching great projects and having fun doing it.
Our first lessons together will be a lesson on basic hand and machine sewing. For some of my friends this will be a review but for others it will be the first time they are learning about sewing. We'll be using 2 books to help us learn these skills and I wanted to show them to you before our first class.
For hand sewing we will be using "The Amazing Stitching Handbook for Kids" by Kristin Nicholas (C&T Publishing $16.95). Lots of pictures and some great projects which we will stitch several from the book as class projects during the coming year.
---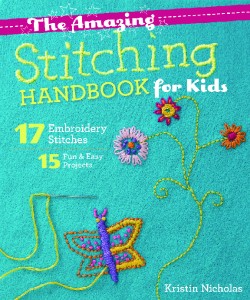 ---
For machine sewing we will be using the Second Edition of "The Best Sewing Machine Fun for Kids" by Lynda Milligan and Nancy Smith (C&T Publishing $16.95). I have used this book in my classes for the past 12 years. The new edition has been updated with newer pictures and graphics, 37 projects and activities, and a great reference book for my students to learn how to sew.
---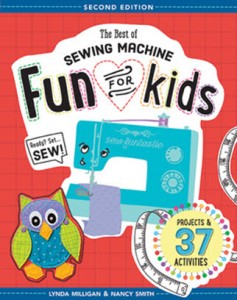 ---
These books are on my website if you want your own copy of "The Amazing Stitching Handbook for Kids" and/or "The Best of Sewing Machine Fun for Kids" along with lots of other kid friendly Fun Stitch Studio Books. Just go to www.fascinationinfabrics.com. Click on "Shop" and scroll down to either "Children's Sewing Books" or click the Banner "Cool Stuff for Kids".
See you soon!
Ms Bobbi