Valentine's Day has come and gone. Completion of projects in all
my classes
have been slow and steady. I really stress to my kids that they are right where they are supposed to be in terms of their progress with the projects. Sewing is a learned skill and each sewer will progress at their own pace. Learning to sew takes time, patience and lots of practice. The payoff for my young sewers are practical skills that they will have for a lifetime! Continuing our quest to master curves in both our hand and machine sewing let's talk about the projects… My younger kids will be finishing up projects from the past few weeks before they start any new projects. When they catch up they will be stitching a shamrock pin looking onward to St Paddy's Day.
---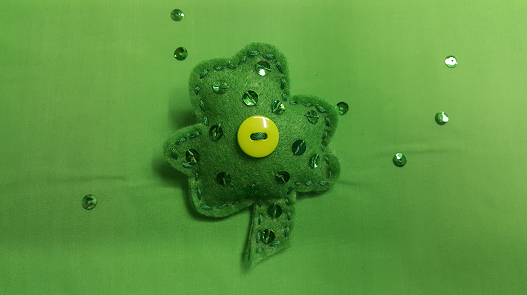 ---
We'll be learning how to sew sequins on their pins as an embellishment. Then we'll stitch them almost closed, add some stuffing, and then sew them up and add a pin closure to the back. They'll have the luck of the Irish in March as they proudly wear their shamrock pins and tell everyone that they made them! My older kids will be working on sewing heart pillows. More experience sewers will stitch a heart that has a 2-piece curved front. This is almost like sewing a dart that give a flat piece of fabric some curves and depth. We'll be learning how to stitch these curves so that they will turn easily. My beginner kids will be stitching hearts made from fleece. We'll be fringing these pillows which really makes them cute! Add a bow and I bet they'll want to make more than one! Check out
Ms. Bobbi's Kits on my website
for more information.
---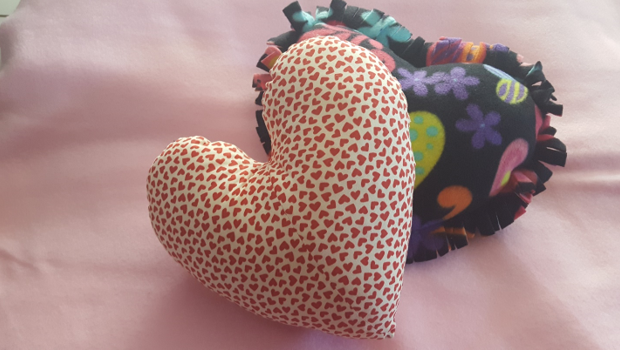 ---
Until next time, Ms. Bobbi