Hello Sewing Friends!
It's just about time to start sewing classes with Ms Bobbi and I am just sew excited!
---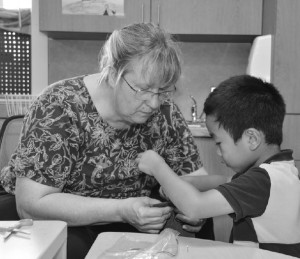 ---
This year I have 3 different classes for you:
"Sewing on the Go" is my class for my students in grades 2 through 6. I'll have some beginners mixed in with my returning sewers. I have lots of great hand and machine projects for the coming year so be prepared to have lots of sewing fun!
My "Junior Sewing on the Go" is my class for my Kindergarten and First Graders. We'll have sewing fun mixing a lot of different types of hand sewing projects with a bit of machine sewing here and there to get you interested in the sewing machine.
And finally, my "Sewing Sampler Class" for my 4 and 5 year olds. These students are soooo excited to learn how to sew by hand and they are so proud of everything that they sew. And you never know when a sewing machine lesson might happen in a class or two…We'll see how goes!
Click Here for Tower Hill Class Schedules and Information
Click Here for Tatnall Class Schedules and Information
If you can't come to my classes in the extended day programs of Tower Hill or Tatnall, just give me a call and we'll sign you up for private or semi-private lessons in my home or yours! Everyone can join in the fun of sewing!
Learning to sew and loving it!
Ms Bobbi